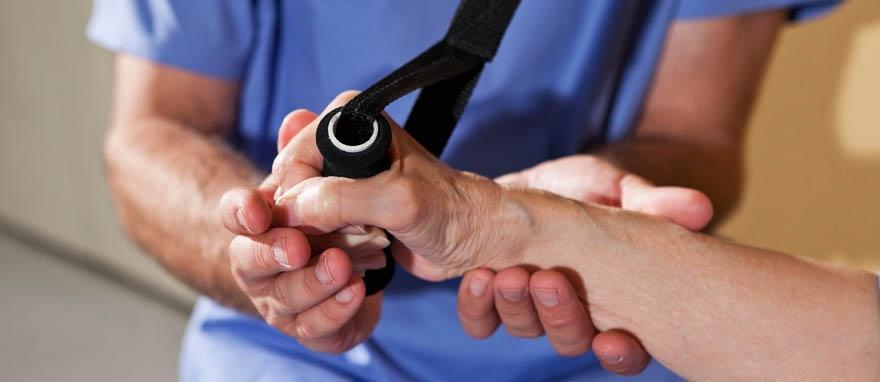 Camellia Gardens is dedicated to helping our Residents achieve or maintain the highest possible level of well-being based on their circumstances. While recovery can be stressful and difficult, our personalized plans of care create a unique treatment schedule that provides our Residents with peace of mind and a goal-oriented routine.
Our team of Physical, Occupational, and Speech Therapists use the latest treatment methods in our on-site Therapy space, or at a Resident's bedside when necessary.
Along with providing their specific treatment modalities, our Physical, Occupational, and Speech Therapists also provide education to Residents and Resident Families to ensure the highest possible outcomes following treatment.